A beautiful kid with a beautiful smile is the dream of every parent. When it is regarding the health of the child's primary teeth,nothing will be better than to start practicing excellent oral hygiene for your kid. Pediatric dental care makes sure that your child's primary teeth remain healthy and free from cavities and decay and other dental diseases.
Pediatric dentistry is a special branch of dentistry which deals with dental issues with children starting from birth till adolescence.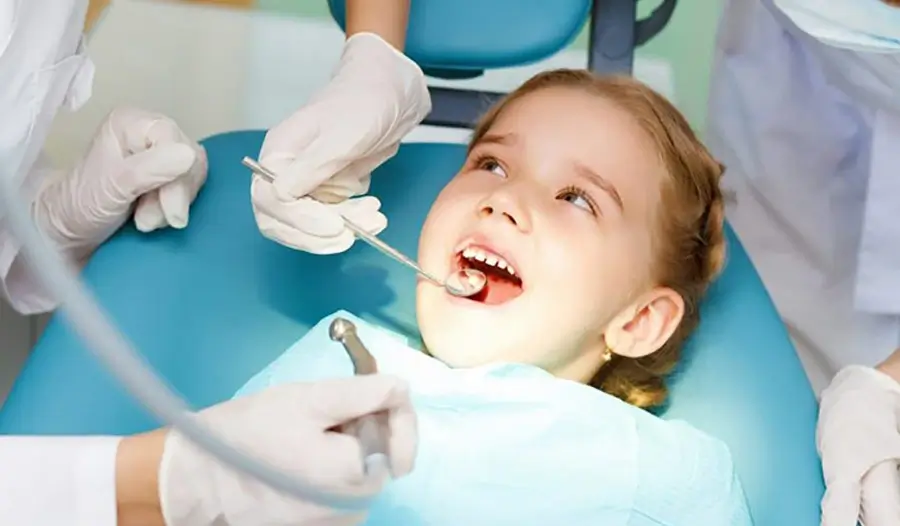 Pediatric dentistry services in Delhi
---
We offer comprehensive oral health care and that includes the following:
Infant oral health examination,which involves risk assessment of caries in both mother and child
Habit counselling like thumb sucking and pacifier use
Preventive dental care covers cleaning and fluoride treatments
Nutrition and diet recommendations for healthy teeth
Early assessment and correction of improper bite(Orthodontics)
Repairing tooth cavities with tooth coloured fillings and teeth whitening for teens
Teeth alignment or straightening teeth with space maintainers
Diagnosis of oral conditions signifying diseases like diabetes,asthma,congenital heart defect,hay fever and analysis of deficit/hyperactivity disorder
Management of gum diseases like ulcers,mucoceles,short frenulum and pediatric periodontal disease
Care for your dental injuries
Tooth extractions of decayed tooth
Root Canal Treatment for primary teeth Which children are at risk for tooth decay?
High levels of bacteria that cause cavities
Diet high in sugars
Water supply that has limited or no fluoride in it
Poor oral hygiene
Less saliva flow than normal
Symptoms of tooth decay :
---
White spots begin to form on the teeth
Early cavity on tooth which is light brown colour
The cavity becomes deeper and turns into a dark brown or black colour which can eventually lead to pain and infection which presents as small pimples on the gums
Why visit Southpoint for dental treatment for your kids?
---
We have in our panel an experienced team of pediatric dentists having expertise in pediatric analysis and treatment.Special attention is given by our team to make your child feel comfortable in the clinic at the time of examination.
Our mission is to offer the best possible diagnosis and treatment for your child's dental needs.We ensure to spend and provide a considerable time in analysing the requirement of the dental condition and also to provide dental education to let you know the best available treatment options for your child. We use the latest technology and dental materials to offer the best treatment for the bright future of your child's oral health.
Our treatments for best pediatric dentistry in south Delhi, India are affordable with no compromise on the quality of services offered.We promise to give your child the confidence to face the world with a perfect smile.
Email Us
dentistrysouthpoint@gmail.com
If you are traveling to our clinic for an appointment, confirm the correct street address with our appointment staff ahead of time to avoid frustration.